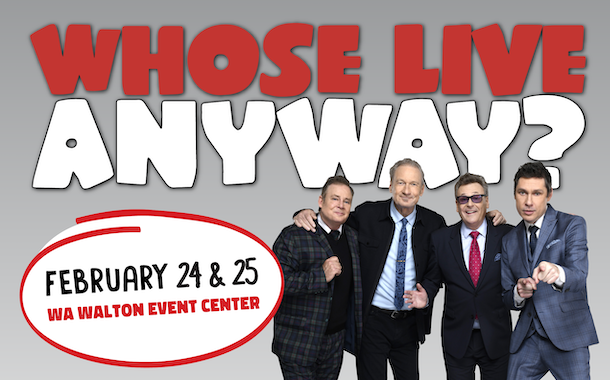 Whose Live Anyway?
Weekly on

Fridays

Saturdays

@ 8:00PM - 9:30PM
Laugh until you're out of breath at Whose Live Anyway? This top-tier improv show brings the magic of the television classic "Whose Line Is It Anyway?" to life before your eyes! With the help of your suggestions and participation, comedic geniuses Ryan Stiles, Greg Proops, Jeff B. Davis, and Joel Murray invent the show on the spot. Whether you are sitting in the audience for the first time or have been laughing with them for several years, this unforgettable night of hilarity is one you won't want to miss!
You can catch the guys in action for as little as $50! Tickets go on sale on December 1 and will be available for purchase at the Lodge front desk. If you cannot stop by before the show, do not worry — tickets will also be available at SwinTickets.com! This 90-minute show starts at 8pm on February 24 and February 25. Doors open at 7pm.
WHOSE LIVE ANYWAY? BIO
The current cast members of the Emmy-nominated TV show Whose Line Is It Anyway? are proud to present their new improv tour: WHOSE LIVE ANYWAY?
WHOSE LIVE ANYWAY? is 90 minutes of hilarious improvised comedy and song all based on audience suggestions. Cast members Ryan Stiles, Greg Proops, Jeff B. Davis, and Joel Murray will leave you gasping with the very witty scenes they invent before your eyes. Audience participation is key to the show so bring your suggestions and you might be asked to join the cast onstage! WHOSE LIVE ANYWAY? showcases some of the improv games made famous on the long-running TV show as well as some exciting new ones, featuring musical direction by Bob Derkach.
Please note that some "PG-13" language will be used during the performance.
Event ticket sales are final, no refunds. Guest is responsible for checking the event date prior to purchasing tickets. Must be 18 years or older to purchase tickets. Management reserves all rights.
Join us on February 24 and February 25 for Whose Live Anyway? in the Wa Walton Event Center! Enjoy a night of hilarity and improvised comedy from the cast of the TV show "Whose Line Is It Anyway?"
Mad Money Mondays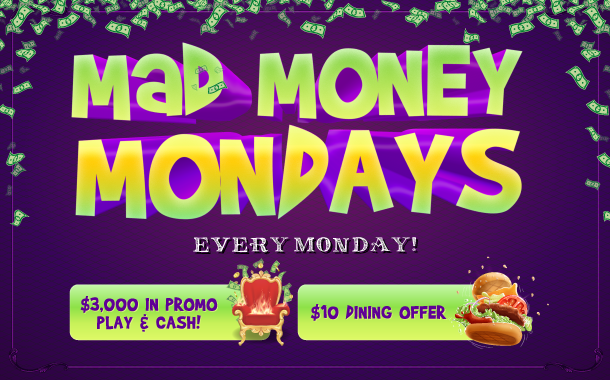 Mad Money Mondays
Main Casino Floor
Military Appreciation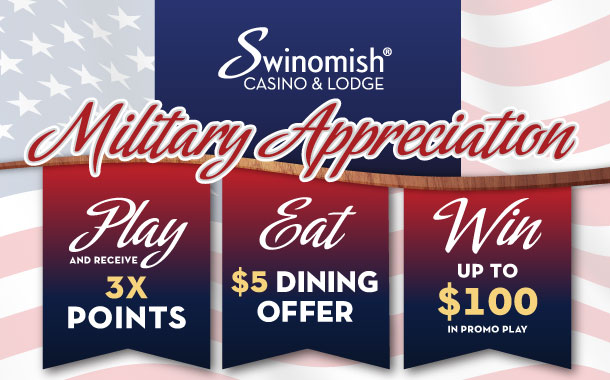 Military Appreciation
Main Casino Floor
Live Entertainment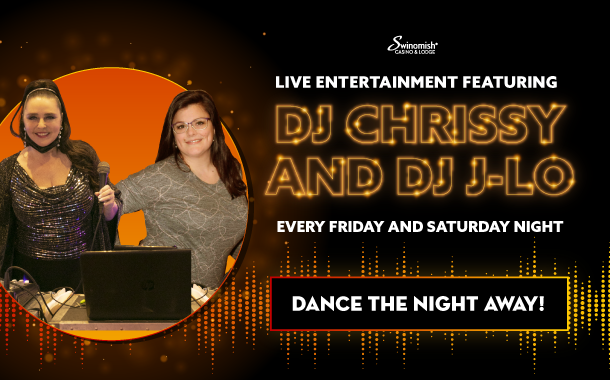 Live Entertainment
Main Casino Floor