Our Caprese Burger is crafted with an 8 oz beef patty and topped with generous slices of mozarella cheese.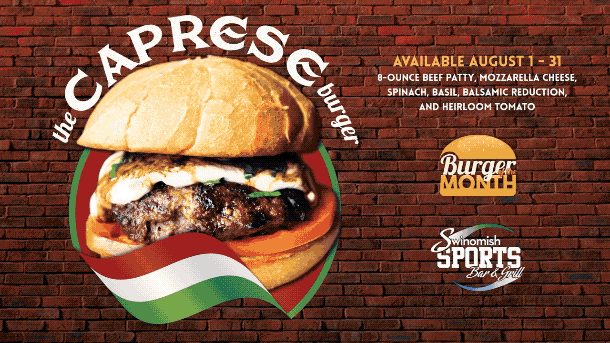 Once the mozarella has been melted properly, we add the fresh vegetables and balsamic reduction.
Lastly, we place the top bun and pair with golden french fries.
Now comes the best part, digging in!
Stop by Swinomish Sports Bar & Grill anytime this month to get a taste of this unique and tasty burger.