Center Bar Drink of the Month
Check out our featured Drink of the Month at Center Bar! We're mixing up new and refreshing drinks each month, stop on by and ask your bartender about this month's drink!
Mary's Dill
Does choosing a cocktail to order have you in a pickle? Never fear — Mary's Dill is here! This savory sip swirls Tito's vodka with habanero pickle juice and tomato juice. Elaborately garnished with olives, onions, pickled green beans, and a spicy pickle spear around a black sea salt rim, this flavorful drink is a great treat any time of day. Try this spicy spin on a bloody mary in September at Center Bar!
$13.00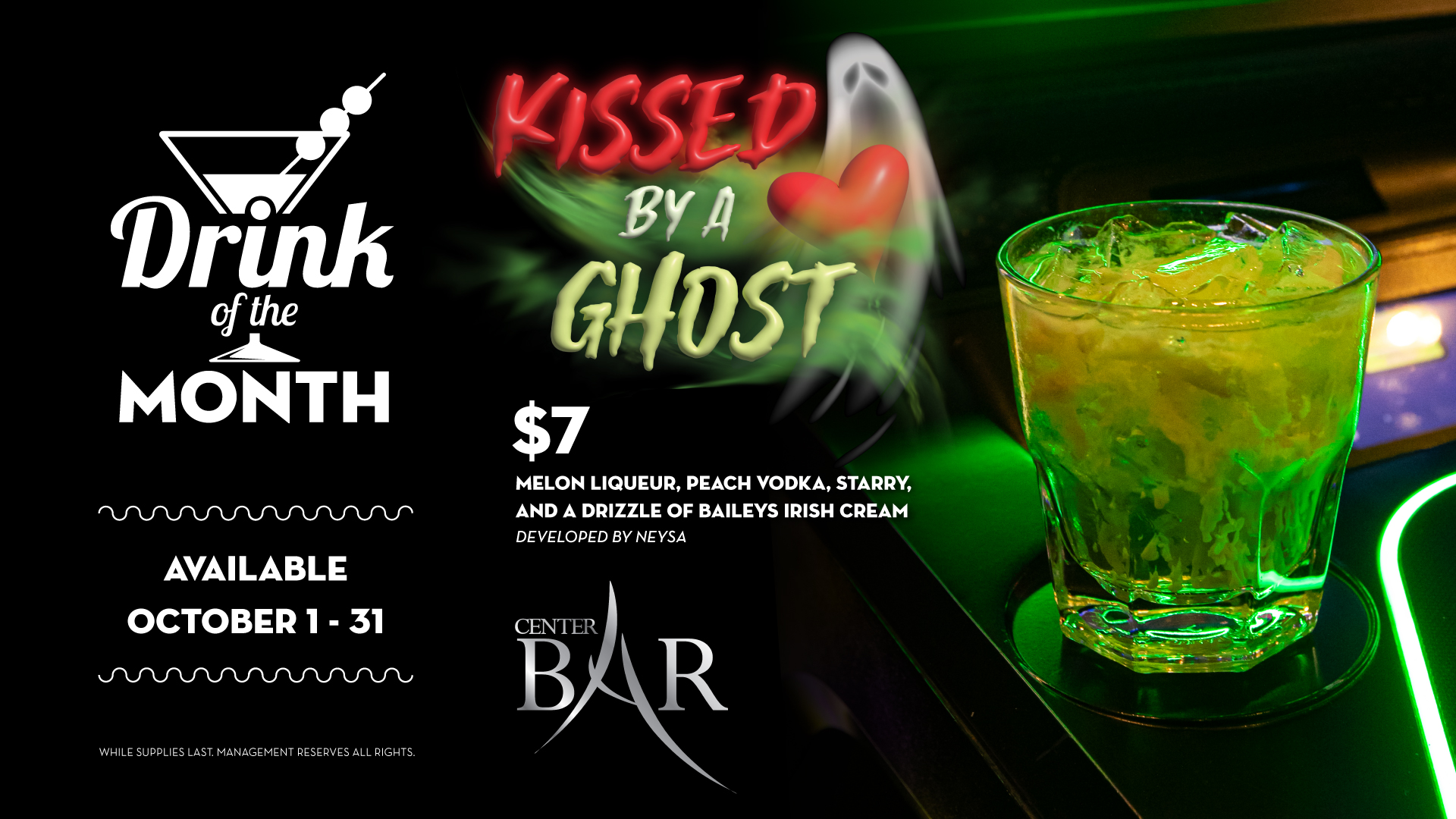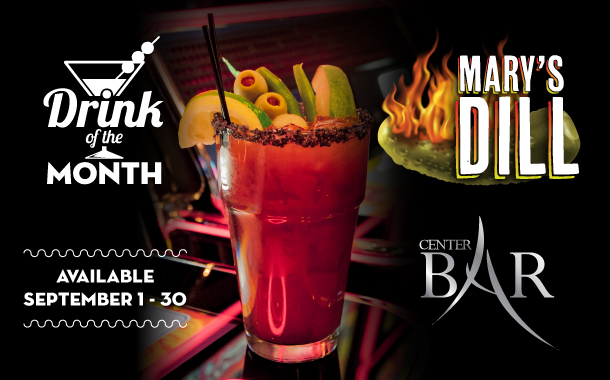 Kissed by a Ghost
Give your taste buds goosebumps this October with the spooktacular Kissed by a Ghost! A wickedly flavorful concoction crafted by Neysa, this elixir swirls melon liqueur with peach vodka and Starry. With a drizzle of Baileys Irish Cream floating like a phantom on top, this drink will have you cackling with delight throughout the night. Sip this frighteningly fabulous beverage all October long at Center Bar!
$7.00