The start of a new year always brings upon reflection, but especially with the turn of the decade. With 2020 quickly approaching, all of us here at Swinomish Casino & Lodge have been taking a stroll down memory lane. Since 2010, we have experienced a lot of growth as a team and as a community. During the next couple of weeks leading up to 2020, we'll be taking a look back on Swin Through the Decade.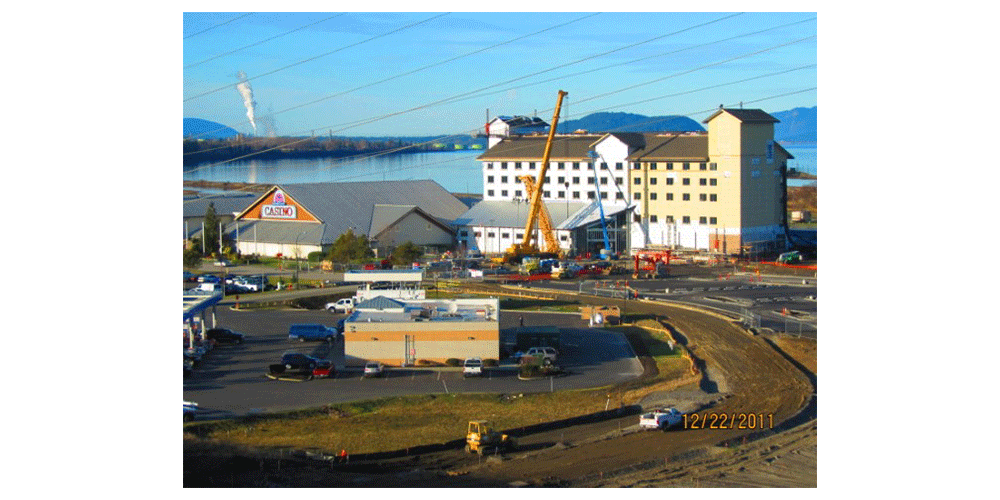 To start things off, we're jumping back to when Swinomish Casino became Swinomish Casino & Lodge. In 2011, we were fortunate enough to introduce plans to start building our five-story addition to the property. This 13-month project included the addition of our 98-room hotel, 13moons restaurant, 10 Sports Bar, Wa Walton Event Center, and additional gaming space. With a beautiful design plan by Walsh Bishop and an amazing construction team, Aecon USA, we were ready to get the project started.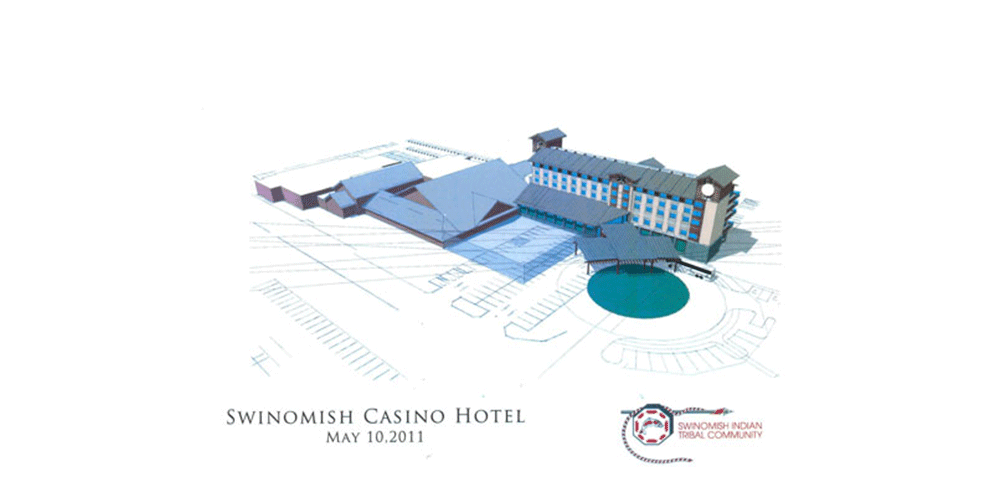 We kicked off the build with a traditional Swinomish tribal groundbreaking and blessing ceremony. On May 10, 2011, numerous Swinomish tribal members, as well as Swinomish Casino team members, friends, and family, gathered to bless the project. During the ceremony, a group of tribal members dug into the soil of the soon-to-be Lodge to officially begin the build.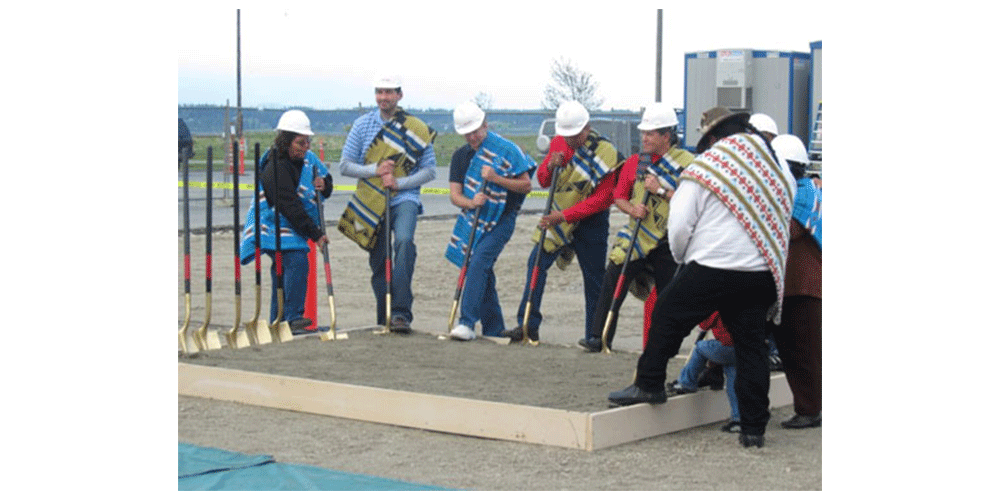 Fast forward to August of 2011, and things were swiftly moving along. Team and tribal members were all very excited about the progress and decided to commemorate a major step in the process. In order for 13moons to reside above the event center without sacrificing the desired high ceilings of Wa Walton, we had to have it reinforced with a custom-built super truss. Once the massive piece arrived, everyone gathered around to sign the super truss before it was placed.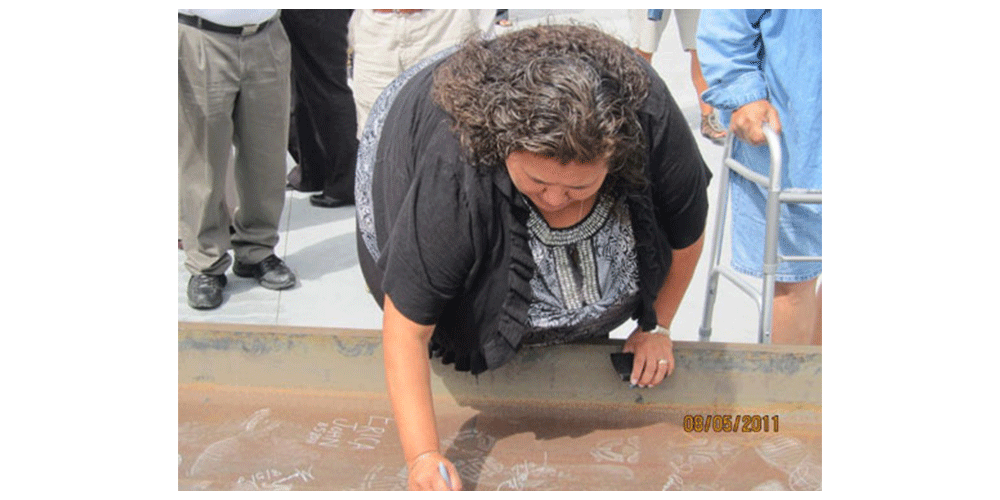 A little under three months later, the final piece of structural steel was placed on October 25, 2011 during our "Topping Off' celebration. Before the final structural piece was placed, Swinomish tribal members and team members signed the steel plate.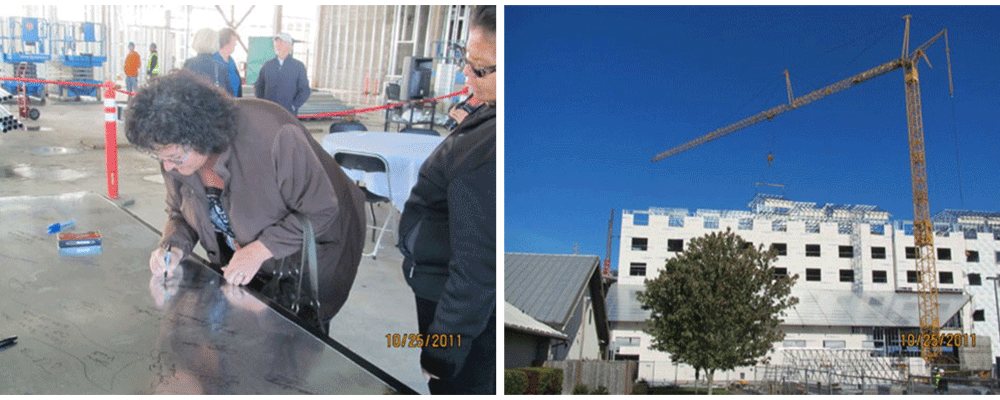 Shortly after the "Topping Off" celebration, we were ready to give a sneak peek of the build to a group of community members. On November 9, 2011, we invited the local chambers of commerce, as well as local media outlets, to come and tour a few of the new amenities that were almost complete. Everyone gathered in the event center for a meal and some kind words before heading up to see the progress on the Lodge suites.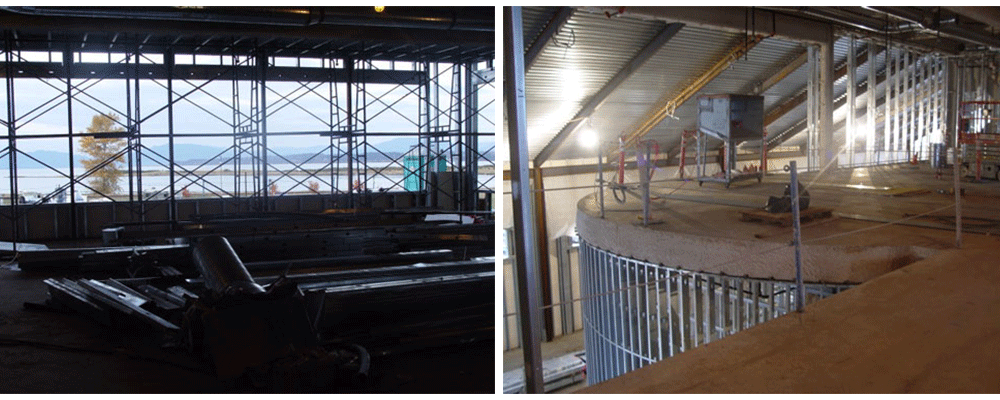 Spring 2012 came quickly as we began to near the finish line of our project. The week prior to the opening, Brock Hochsprung, current CEO of Swinomish Casino & Lodge, recalls the team effort that went into completing the final touches of the project. "Almost all of the managers were at the Lodge unboxing furniture and making sure everything looked perfect for the big reveal," Hochsprung said.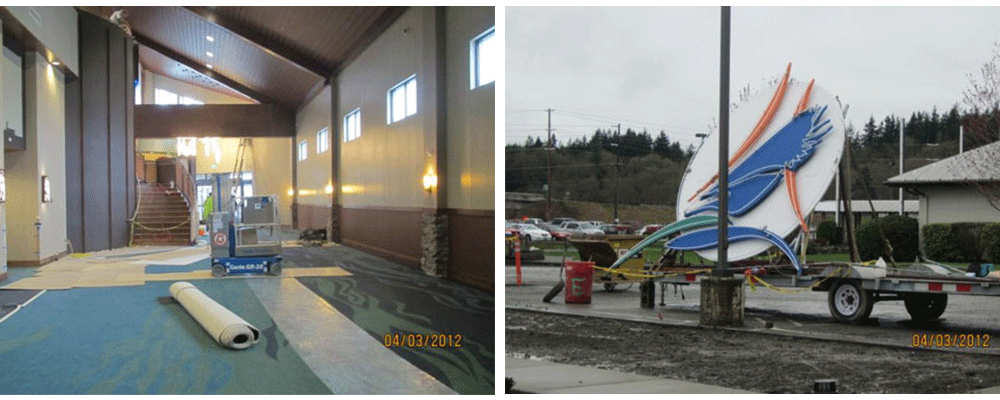 Finally, the day had arrived. On April 6, 2012, we invited several loyal guests and tribal members to come see what we had worked so tirelessly on for the past year. Our initial plan was to fill the hotel at 30% occupancy to ensure everything went smoothly during the first night of operation; however, the excitement and eagerness from the community members blew us away, and we decided to fill 100% of occupancy. It's crazy to think it's been almost eight years since we introduced our Lodge to you all, but time really does fly when you're having fun!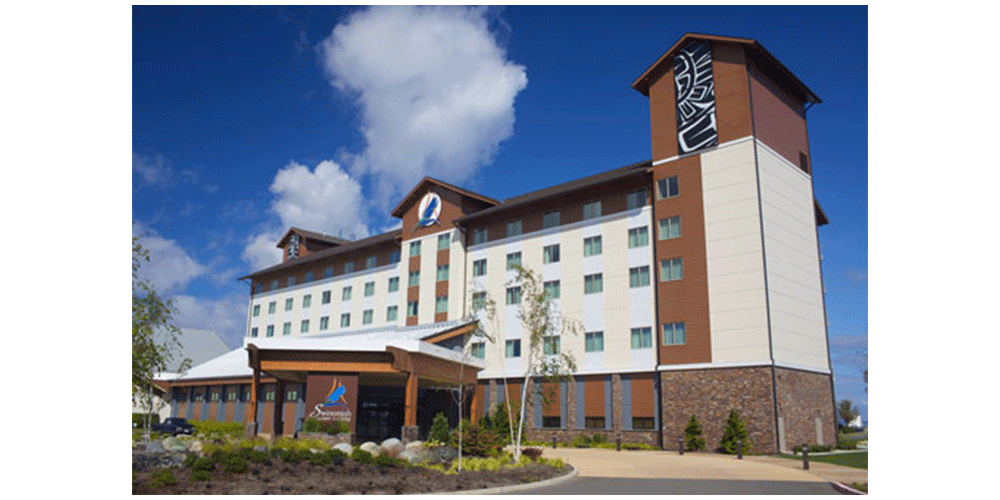 The growth that Swinomish Casino & Lodge has been blessed to experience, not only over the past 10 years but since we opened in 1985, wouldn't be possible without the continued loyalty of our amazing guests and community members. What better way to celebrate a whole decade of growth and gaming than with a party? Join us on New Year's Eve to experience an evening of Glitz, Glam & Game while ringing in the new Roaring '20s! Toast to the start of a new decade with exciting promotions all day and night, ranging from 10am to 1am, and win your share of $60,000! For more information regarding our Instant Hits, Play & Win Promotions, Prime Rib Special, and more, visit: swinomi.sh/NYE2020
Check back next week as we continue to reminisce on Swin Through the Decade!