Skagit County Historical Museum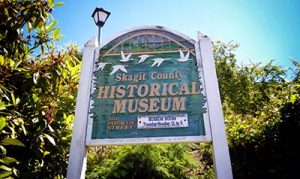 Come and discover Skagit County's diverse and rich heritage.
SKAGIT COUNTY HISTORICAL MUSEUM
LOCATED AT: 501 South 4th Street
Tuesday-Sunday, from 11am-5pm
The Skagit County Historical Museum presents "Voices of the Valley," which shares the stories of the Latino community in Skagit County from 1940 to recent history. Now through September 25, learn what brought them to the valley — their celebrations, gathering places, traditions and community leaders. Admission is $5 for adults, $4 for seniors and $10 for families. For more information, visit: skagitcounty.net/museum or call 360-466-3365.